"Visible and invisible changes: The disruptions that are changing everything," with Carles Torrecilla (Lic&MBA 96)
New technologies, new business models, a new geopolitical environment, new sales and digitalization technologies… we are looking at a new way of doing business.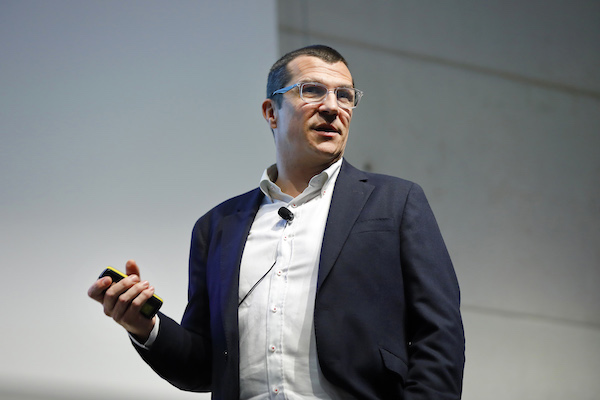 Marketing professor Carles Torrecilla (Lic&MBA 96) analyzed the novel concepts that are here to stay in his new Refresher Program entitled "Visible and invisible changes: The disruptions that are changing everything." Torrecilla's goal for the session was to remind participants of the role of marketing departments as strategists whose job it is to see the labyrinth through which their organization has to wend its way: "we have to regain the department's pride as the short-, middle- and long-term watchpoint in the organization and make it clear that companies that don't have a marketing department are short-sighted," he said.
To reach this goal, he outlined the key ideas in figuring out where the emerging trends are going to take us in the future.
The way things are
Torrecilla's initial reflections were on what the world is like now: "The Dow Jones is going well, Europe is so-so but better than before the pandemic and Spain isn't faring well in either the long or short term because our GDP is subsidized." And all of this is embedded within a world that can be either convergent or divergent: "Dictatorships need wars because they make them converge, while democracies need peace because they bring divergent development. Even though we don't like to admit it, we are at war. So you have to gird yourselves to forge alliances with other companies and organizations and bring the country risk back into marketing decisions," he said.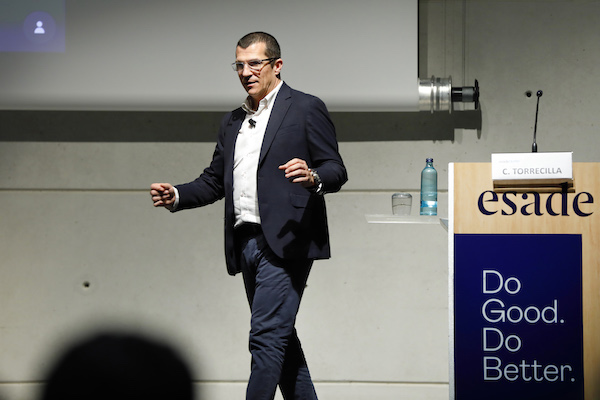 On the other hand, professor Torrecilla also wanted to address an issue that is totally timely today: mental health. "According to WHO, one out of every four people will have a mental health disorder, and companies are not taking that into account so they can act in consequence and avoid worsening these problems. As managers, think about how to improve your teams' mental health, and after that your consumers' mental health, because are we really helping consumers' health? Are we taking children along the right path by inundating them with social media campaigns, even if they work? Making a better world begins with what we do at work every single day. If I've studied at Esade, I have to work in an organization with a mission. Plus, funds and banking are going to stop lending money to companies that don't have a very carefully crafted mission," he asserted.
"What does having the best marketing strategy matter if your costs double or the market price drops? We have to invest in financial derivatives, because if we don't we just speculating"
Trending concepts
Carles Torrecilla then outlined the concepts that are setting future trends, most notably:
-The Mute Generation: Eighty-one percent of millennials feel anxious before summoning the courage to make a phone call, 75% avoid phone calls altogether and 63% avoid calls with the excuse that they didn't hear their phone ring. Young adults are more comfortable interacting with screens and robots than with other people, the polar opposite of older people, something that may companies have not understood if they offer toll-free calls on their websites.
-Underlying fragmentation and highly niche brands, which are meant for very specific targets with generalist aspirations that operate in the new digital lookalike system: these are the new competition. "So now the competitor is many small brands that as a whole are taking up a good share of the market," Torrecilla noted.
-DAO's are decentralized autonomous organizations administered totally or partially by a decentralized computer program, with voting and finances managed via blockchain. They are a revolutionary new technology that is gaining in popularity. For example, Telefónica already has a talent management system verging on a DAO.
-A slow dedollarization process, "because China wants renminbi yuan, the USA keeps extending the debt ceiling, the EU is financing large companies in Euros and criminals want bitcoin. A marketing director should be aware that their supplies are no longer guaranteed and sale prices are going to be less of a problem than purchase prices."
-Distributed manufacturing is a form of decentralized manufacturing used by companies that have a geographically dispersed network of manufacturing facilities coordinated using information technology to avoid the country risk. It can also mean local manufacturing via the historical model of artisan industry, or manufacturing that takes place in consumers' homes.
In this sense, recycling, refurbishing and the ownership of goods become the producers of services. In Torrecilla's words: "The advantage will be having more to sell. Companies will talk not about invoicing but about assets, and they will have the potential to rotate their value in conjunction with an ecosystem of companies."
On top of all this are AI and the scarcity of resources, which will also affect manufacturing.
Given all this, "What does having the best marketing strategy matter if your costs double or the market price drops? We have to invest in financial derivatives, because if we don't we just speculating. Start to put 3% of the turnover into financial derivatives," advised Torrecilla. In his opinion, the marketing department has become "a short-sighted mashup of social media, quick wins, occurrence management… and it's up to you to change it."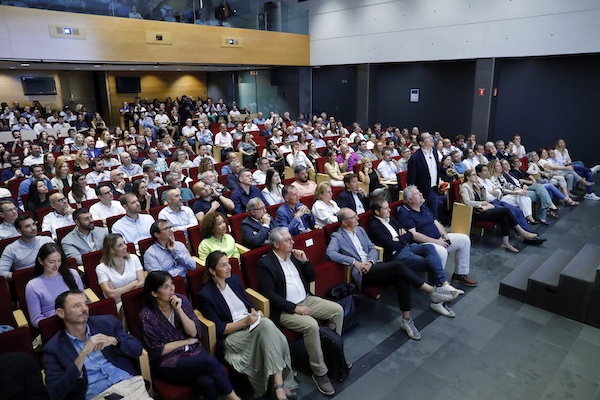 Visit our Content Hub to watch a video of the session